The Official Website of Stacy Harris

Copyright 2020
S
tacy's Music Row Report All Rights Reserved


F
rom the Music Row Report job bank: If you've dreamed of becoming a senior producer for RFD-TV, here's your chance: The network seeks to fill this "senior editorial position" with a "true renaissance person" who has a degree in journalism or agricultural communications (a "Master's Degree is a plus") and who has four (4) years' experience in agribusiness.

The successful candidate must have the "ability to work non-traditional hours... in a fast paced, high pressure environment" and will be producing
"5 1/2 hours of stellar content."

This "natural leader" must, as a condition of employment, be willing to submit to a background investigation and find a salary of $40,000- $60,000 acceptable.

Interested? Let me know and I'll provide further details and contact information.

What would HARLAN HOWARD have said about this?


****


Does GEICO's use of the opening bars of RICKY SKAGGS' recording of Heartbroke (written by GUY CLARK), in the company's current ad campaign, constitute a big pay day for anyone other than WARREN BUFFETT and the Oracle of Omaha's favorite insurance company?
****
Column's congrats to OSM Audio and WNYC Studios (WNYC) - the latter, flagship station of one of my favorite radio programs, On the Media- on their prestigious (GEORGE FOSTER) PEABODY Award nomination for "DOLLY PARTON's America."
STACY HARRIS IS ON THE MAP!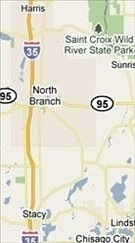 Infographic of WordPress Essentials by Industry – Brought to you from InMotion Hosting – A
VPS Hosting
Provider
``````
Top Resources for How to Make Money Online – Brought to you from InMotion Hosting – A
VPS Hosting
Provider
Have a comment or a question? Please check the

FAQs Page

(where you 'll learn of
Iceberg's identity) linked to this Report. Then feel free to respond to Stacy Harris by clicking

here.


READ THE PUFF PIECES AND THE HATCHET JOBS, THEN COME TO THE SOURCE FOR THE REAL DEAL!!!