The Official Website of Stacy Harris

Copyright © 2016
Stacy's Music Row Report All Rights Reserved
JOANNA CICHOCKI has invited me to cover the 51st Academy of Country Music Awards at the MGM Grand Garden Arena in Las Vegas. The ACMs air "live" on CBS-TV, Sunday, April 2016 at 7 p.m. Central Time.
When my nephew, who was about 14 at the time, introduced me to WEEZER's recording of BUDDY HOLLY, he asked me, in all seriousness, if Holly and MARY TYLER MOORE knew each other.

Such innocence might be an indictment of popular culture, or history as it is now taught in the classroom, but every time I read a country-music baby act's bio extolling the virtues and supposed inspiration of PATSY CLINE, HANK WILLIAMS or some other Hall-of-Famer the hat newbie never heard of prior to an introduction to media school, my mind hearkens back to my introduction to Weezer and my nephew's introduction to the Day the Music Died.

All of this to merely add that, whenever a mainstream popular entertainer passes, I know my email will be flooded with statements publicists have written or otherwise procured on behalf of artists who never met (let alone gave a thought about in life) the deceased, or just possibly met the deceased once and want fans to believe they the two were virtually bosom buddies.

Before these crass opportunities for self-promotion became de rigueur, artists might feel obliged to say SOMETHING - but only if asked at a previously-scheduled news conference coinciding with the unexpected death of someone equally or more famous. Granted, it didn't make for much of a story, but it was a whole lot more honest to say, for example, "I know that because we. as country-music artists, were labelmates, appeared on some of the same TV shows and worked some of the same gigs, many assume we all know each other. But the truth is, I never met DOTTIE WEST..."

Not the response KENNY ROGERS would give, but any response he gave to the question would be based on shared history and a credibility someone equally vocal on the subject would perhaps not bring to the table.
****


Thanks to SARAH CHAVEY and NATANIA REED for inviting me to attend join VINCE GILL at a private ceremony (
February 4, 2016) at the Guitar Center.

The occasion? Gill's Rock Walk (on Hollywood's famed Sunset Boulevard) induction.

In conjunction with the event, CAROL KLENFNER advises Vince is continuing his participation in the Guitar Center's

OnStage With Vince Gill

artist discovery program, now in its fifth installment, offering undiscovered guitarists the chance to compete for the opportunity to open for Gill on one of Vince's U.S. tours, to record a single with JUSTIN NIEBANK, "take home gear, $10,000 cash and more."

Entrants are invited to submit their versions of Gill's Take Me Down here. Vince will choose five finalists from the submissions to perform live at a Los Angeles grand finale, ending with the selection of a grand prize winner.
Country Music tours can be pretty intense. Cities and venues sometimes look alike to entertainers who have been out on the road for too long a stretch. KEITH URBAN might have appreciated a breather when he last greeted fans at the Minnesota State Fair by welcoming the grandstand crowd to his performance at the "county fair."
KIRT WEBSTER hosted his annual music industry gala a either a little early or a little late, depending upon your outlook, as he threw open the doors of his Hermitage (Tennessee) headquarters welcoming a huge guest list of clients and associates to the lavish event, usually timed to coincide with early December holiday parties, not long after we rang in the New Year (on January 6, 2015, to be exact).
DIANE JORDAN, DIANNE SHERRILL, JEANNIE SEELY (with her husband, GENE WARD), BECKY BROWN (JIM ED BROWN's widow) and BILL ANDERSON were just a few of the luminaries sharing a table with yours truly.
One of any number of interesting moments during the evening occurred when I informed Dianne Sherrill that I had seen her on TV the day before. This was news to Diane as she told me she had never appeared on Country Standard Time!
Actually, Dianne was not familiar with the series, strip programming originally airing on The Nashville Network, consisting of one or two guest host(s) introducing a series of vintage country- music performance film clips. Upon further questioning, Sherrill confirmed she had appeared on That (Good Ole) Nashville Music; just one of the series from which clips were culled.
When we weren't eating of drinking it seems like we were hugging and I was on the receiving end of hugs from T.G. SHEPPARD and TOMMY ROE to name (drop) a couple of those with whom I reunited during an evening of open bars, food and fellowship that was easily the most memorable industry party of 2016- so far!
In the wake of the popular UK-based publication's price increase, the January, 2016 issue of Country Music People features a CAM cover story.
Belated thanks to JOHN CONLEE (for his kind acknowledgment) and especially to JEANNIE SEELY (for her superlative salute) during an appearance on a Nashville TV talk show that first aired on September 28, 2015 and reran a few times prior to the beginning of the 2016 calendar year.

As Jeannie, John, the other callers and I shared memories of the Grand Ole Opry, Jeannie gave the following shout-out: "Let me real quick say thank you to STACY because she's been a great supporter of all of us... She's done some incredible journalistic work for all of us.
"Thank you, Stacy."
****


BART HERBISON was the host and guest luncheon speaker, ringing in the 2016 New Year a little ahead of time at the monthly meeting of the Music Row Administrators Group.e some incredible journalistic work for all of us. Bart updated those on the specifics of his continuing to fight the good fight for songwriters' rights and where copyright issues stand amid cries for legislative reform as record companies, artists, radio (terrestrial and satellite) as well as digital streaming services want their respective pieces of the pie.

THE SATURNS provided musical entertainment. SAM HUNTER (guitar, bass, keys, vocals) and AUSTIN VALENTINE (drums, percussion, vocals) are old souls in young rockers' bodies. Their self-titled album, though it is not new, is easily the best I've heard lately.

Of the ten songs (predominately written by Sam, with assists from

JOE H. HUNTER

,

ALAN BENNETT

and Austin), my favorite is Malt Shop, a song Sam and Joe wrote from the perspective of love and respect for, mixed with a little envy of, a culture that predates them.

****
EDDY ARNOLD's grandson, SHANNON POLLARD, best-known as Plowboy Records' head honcho, is proving to be a chip off the old diversified grandfather. Pollard has expanded his businesses to include a partnership (with STEVE ARMISTEAD, Shannon's partner in Armistead Arnold Pollard Real Estate Services, LLC
) in the Tennessee Valley Pecan Company.
STACY HARRIS IS ON THE MAP!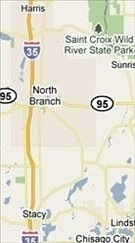 Infographic of WordPress Essentials by Industry – Brought to you from InMotion Hosting – A
VPS Hosting
Provider
``````
Top Resources for How to Make Money Online – Brought to you from InMotion Hosting – A
VPS Hosting
Provider
Have a comment or a question? Please check the

FAQs Page

(where you 'll learn of
Iceberg's identity) linked to this Report. Then feel free to respond to Stacy Harris by clicking

here.